Andrea's story fostering children with complex needs
Just like all children, children who come into foster care have their own individual needs, including children with intellectual disabilities or complex needs. We spoke with Andrea about her fostering story and advice for people thinking about caring for children with complex needs. 
Tell us a little bit about yourself... 
My name is Andrea and I live in the Dandenong Ranges of Melbourne. I have three adult sons, two of which are still at home and one long-term young person in my care. I love travelling and animals. I am currently a single mother but that was not always the case. Being single is no barrier to being a foster carer. 
I have been a foster carer with OzChild for over 13 years and care for any and all kinds of kids in foster care, but mainly children with complex behavioural needs. I do respite, emergency, long-term, short-term, Treatment Foster Care Oregon and have also done community placements. I usually care for children aged 2-8 years and it's great that as a carer you can choose the type of care you want to give and the ages that suit you. The choice is all yours. 
Why did you decide to become a foster carer? 
My early life up to 16 years was dysfunctional, scary and overwhelming at times, and with no caring adult to have my back I made some bad choices. My siblings and I spent time in separate group homes and one of my older brothers went into foster care. He has since become the most well balanced of all of us and had a relationship with his foster carer until she died.  
I wanted that type of relationship with an adult so I decided that when I was an adult, I would become a foster carer and hopefully give a child a chance to shine.  
What led you to foster children with disabilities and/or complex needs? 
I work full-time supporting children predominantly with severe behaviours. They are my passion, they keep me on my toes, and they surprise me each and every day. 
What surprised me most at the start and still does to this day is the resilience of these kids. They have often had the worst thrown at them but they still bounce back and still keep going. They have so much to teach us.  
I love starting the day wondering what this young person will do each day that will make me smile. Seeing them truly immerse themselves in life and do it without fear. How could you not love that? 
What do you think people should know about foster care? 
Foster care is meant to be a temporary thing while parents get the help they need. Don't go into this to increase your family. Go into it knowing that this young person/s may only be with you a very short time. Show unconditional positive regard for them while you have them, if you do, you probably have shown them that for the first time in their life. Know that a little piece of your heart will go with each child. That's a powerful gift. 
What advice would you give to people thinking about becoming foster carers? 
You don't have to be a superhero; you just need to be a caring person. No one can really tell you what it's going to be like, but the good parts far outweigh the hard. I get excited when the phone rings and I find out about a new placement. At the end of the day, fostering is just a really cool thing to do and the kids are really cool. Even if you give them just one good memory that they can pull out of at a bad time in their life, then you've made a difference. 
Some tips, especially where caring for children with complex needs, are: 
Build your support network first 
Ask the agencies what they will do to support you 

Ask yourself, where do I go in those hard moments? 

Find out about what training can be offered to you to help support the needs of the kids in your care 

Make sure you get 'you' time  

Have a sense of humour and don't sweat the small things. Pick your battles, you don't need to fight them all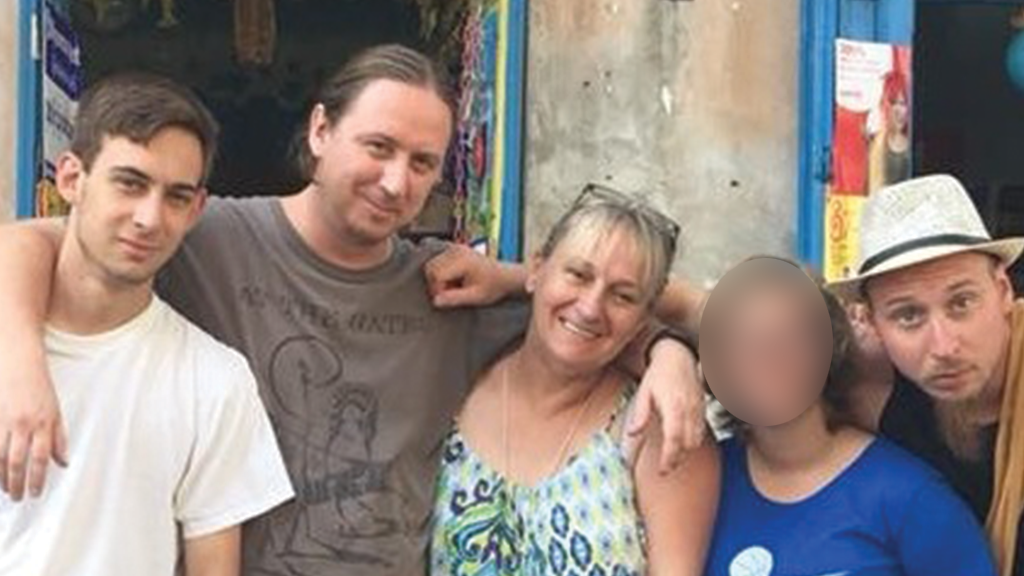 Andrea with her three adult sons and young person in her care. 
Interested in becoming a foster carer?   
Families come in all shapes and sizes and so do foster carers. Foster carers play a critical role in supporting children and young people in care to thrive. If you think you can create a safe and supportive environment for a child, then give fostering a go.    
To find out more about becoming a foster carer, call 1800 013 088 or enquire today.