Anna and Emily's story fostering in their 20s
Anyone over the age of 21 can apply to become an accredited foster carer in Victoria. When it comes to fostering, what matters most is that you can create a safe and supportive home for a child and young person. Anna and Emily share their story of becoming foster carers in their early 20s. 
Tell us a little bit about yourselves...  
Anna: My name is Anna and I am 25 years old. I was born in Queensland but have lived in Mildura most of my life. I enjoy reading, dancing, travelling (pre and post COVID!) and catching up with friends on weekends. I work at a high school as an Education Support Worker and absolutely love my job and all the kids I get to meet. 
Emily: My name is Emily and I am 27 years old. I own a dance school and work every week with 300 students. I have always lived in Mildura and love living in a small community. My hobbies are dance, singing, acting and playing with our dog Demi. 
Why did you decide to become foster carers? 
Funnily enough, we spoke about becoming foster carers on our first date. We both wanted to be carers and the opportunity kind of 'fell' into our laps by chance and we are now two years into our fostering journey together. We both agreed that providing a safe space for children is so important, we have a spare bedroom and thought 'why not open it up to someone in need'?  
What's been a really rewarding fostering experience? 
We could name so many rewarding moments but one that stands out is teaching our current child in care how to ride a bike. She was 10 years old and had never had the opportunity to learn. We began teaching her on the occasions we had her for respite and when she transitioned into our long-term care, we gave her one of our old bikes. She thought it was the best thing ever being passed down a "family" bike. Her face once she mastered bike riding was priceless and one we will cherish. We now go for regular bike rides together! 
Another experience that we will always hold close to us is one with a young person who we've had in and out of our care for 18 months. They were recently reunified with their parent and we still keep in contact with them, having weekly dinners and sleepovers whenever we can. We have a great relationship with their parent which we appreciate so much. It was so important to us that we never really had to say 'goodbye' and this young person knows they will always have no matter how old they get or where in the world they end up.  
Tell us about fostering in a small community... 
We are very lucky to be a part of a small agency where we have the opportunity to get to know the other carers and kids. We are able to support each other through difficult times and provide care to others in our community. We are known as the revolving door in our agency as we always have our door open to anyone who needs help! 
 
Our foster care agency MASP has been a fantastic support network for us and we have met some of our closest friends through our agency. It is great to meet other like-minded people in our community.  
What advice do you have for young people thinking about becoming foster carers? 
Do it! We became foster carers when we were only 23 and 25 years old. A little help for these kids can go a long way. A lot of people worry they don't have time to be carers but there are so many options for people to open their hearts and homes to children in need. If it is something you've ever thought about, we urge you to speak to your local agency as there really is a type of foster care for everyone.  
 
There are so many positives to being foster carers and every success makes the harder moments absolutely worth it.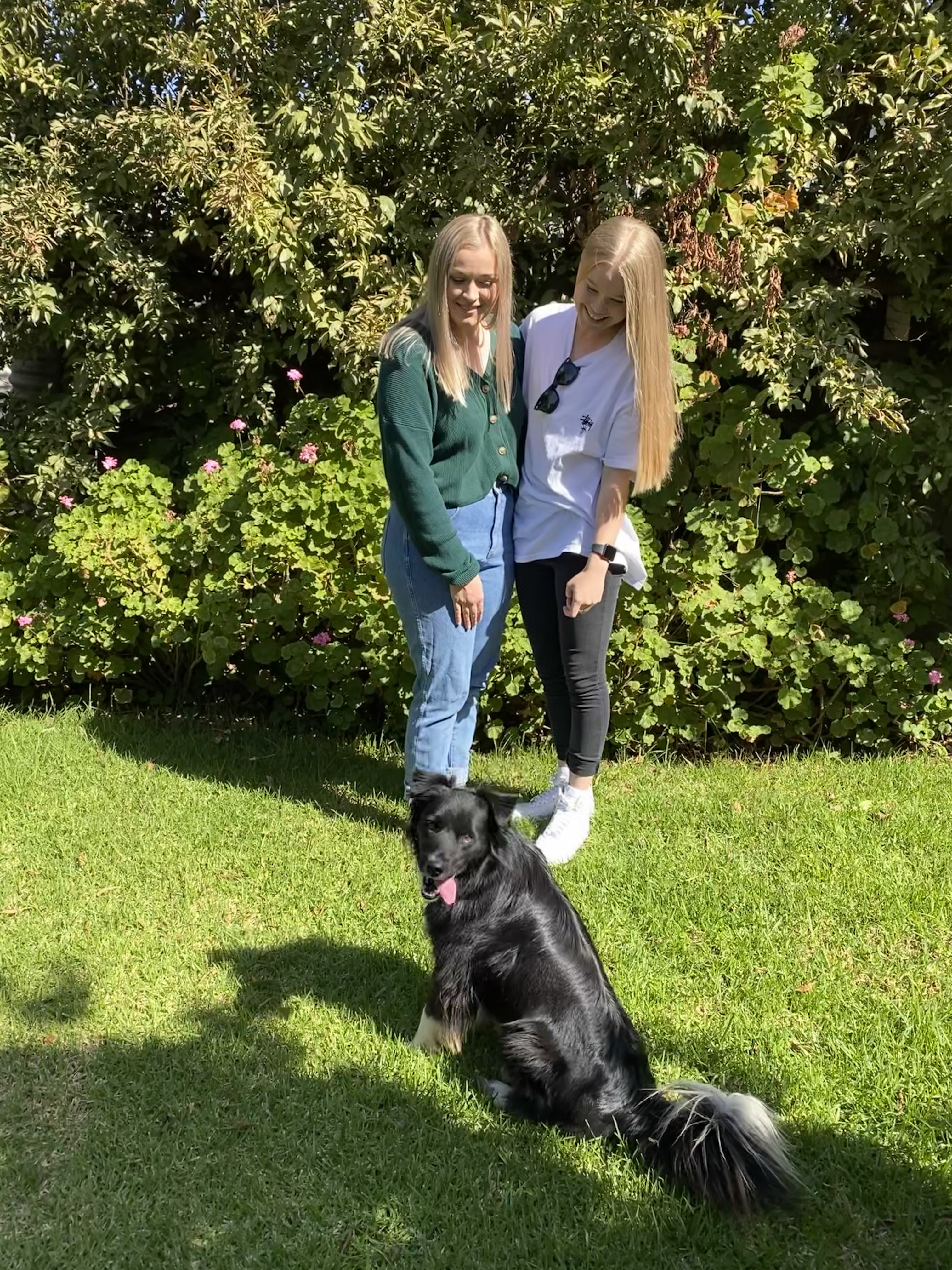 Anna and Emily with their dog Demi 
Interested in becoming a foster carer?  
Foster carers play a critical role in supporting children and young people in care to thrive. If you think you can create a safe and supportive environment for a child, then give fostering a go.   
To find out more about becoming a foster carer, call 1800 013 088 or enquire today.