Life throws its challenges at you, and that was certainly the case for foster carer Dale. Dale shares his fostering story and how fostering and his community helped him through a very challenging time.
Tell us a little bit about yourself... 
My name is Dale and I live in Melbourne. I've been a foster carer with Key Assets for six years now and in that time, I've fostered 12 children. I have been a basketball coach for 20 years and love working with young people. I am married and we currently have five kids in our care with us. 
My fostering story has been an interesting one. I initially began fostering with my first wife, but she passed away very suddenly a few years ago which was a challenging time for me and the children we were caring for. After that, I continued fostering as a single carer for two years before I remarried my current wife Nadine who also became an accredited carer. 
Why did you decide to start fostering? 
Our whole life, we had a lot to do with kids and my first wife was one of eight children. It was always something we wanted to do, to help young kids. It wasn't until our friends started fostering that we realised we were ready to do it. It ended up being a no brainer to us. We had a spare bedroom and loved helping kids. It's something we were both really passionate about. 
A few days after becoming accredited we welcomed a sibling group into our home for respite care, but we quickly realised we could give more and they joined us long-term. 
What support have you received?
After the loss of my wife, fostering really helped me focus on someone else's life instead of my own as I had these two kids to look after. My support network has been amazing, the agency and friends around me were amazing. Our agency is a massive help to us. My mum came a lot to help out and my sister-in-law too. The community was huge, the basketball clubs I work with – they helped out a lot too.  
Your support network changes as you continue fostering. A lot of other people want to foster but aren't able to, so in my case, they end up wanting to help you as you foster. Acquaintances all of a sudden become good friends. Whether it's a school, sports clubs, or new friends – people always want to help. You can't underestimate the power of the community. It's such a team effort, with the agency, your friends, your family and support network. It's not just you, but everyone around you. 
Tell us about a particularly rewarding fostering experience... 
I had a young boy come and stay with me who was from Sudan and had only been in the country for three months. His mother was having a tough time. The biggest challenge for him was he couldn't speak English but it wasn't long before he picked it up at home. I worked closely with the mum over the two years that he stayed with us and it was a process of helping her to get the tools to cope with life here in Australia. Slowly and slowly ended up having overnight stays and eventually they were reunified and are doing beautifully. I still see him every now and then. 
What advice do you have for people thinking about becoming foster carers? 
Anyone can do it; you don't need a specific qualification. Fostering has its challenges, there is no doubt about it. If you go into it, the best advice is to never take anything personally. When it comes to young kids, the help you give is extremely rewarding.  
When you do accept them into your life, they are not your child but you cherish them and give them the love they need. You look at what you are contributing to in the bigger picture. It's not about us as carers, it's about the child and how you can impact their lives. You are just wrapped that the child is happy and back with their parents. That's the end goal. Every child has a right to have a home and a place where they can say 'that's where I grew up'.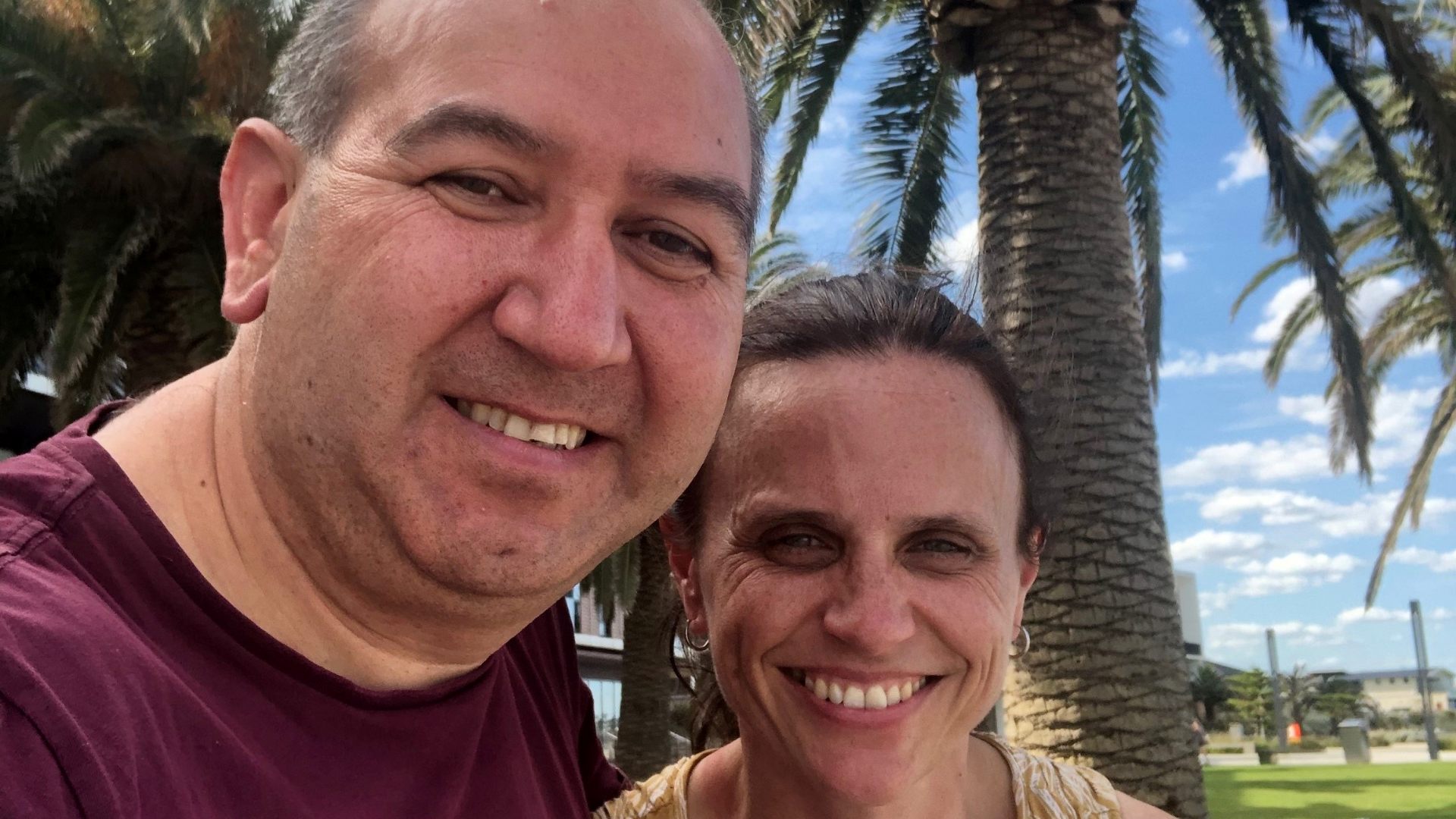 Dale and Nadine.
Interested in becoming a foster carer?   
Families come in all shapes and sizes and so do foster carers. Foster carers play a critical role in supporting children and young people in care to thrive. If you think you can create a safe and supportive environment for a child, then give fostering a go.    
To find out more about becoming a foster carer, call 1800 013 088 or enquire today.