Sarah and Matt's story fostering young people with a disability
Two and half years ago Mildura couple Sarah and Matt put their hands up to become foster carers and haven't looked back. Sarah works as a specialist teacher in a disability school, while Matt is a residential care worker. They felt well equipped and in a good place in their life to foster young people with disabilities, and started working with their foster care agency, MASP, in 2019.  
Across Victoria, there is a great need for more foster carers who can care for children and young people with disabilities. Many people who work in the disability field are equipped with the skills and knowledge to become foster carers, but ultimately anyone who has a willingness to learn and can create a safe and supportive environment can make a great foster carer for children with a disability.  
"We both knew a lot about out of home care, and the need for more carers, so we thought we would give it a crack." 
Sarah and Matt now have two teenagers in their care who both have different complex needs. One of the young people in their care is non-verbal, and Sarah and Matt say being creative is key to helping communicate and make sure his needs are met.  
"Before they came into our care, we learned everything we could from their previous carers, their school and our foster care agency about what their needs were and how they best communicate. We learned things such as whether they could sign to communicate or if they need other devices. We use visual prompts too such as holding two pictures up, and they can choose which one they want." 
Every child in care is unique and has their own individual needs, and this includes children with a disability. As a foster carer, the best advice is to be open to learning, but know that you will be supported every step of the way.  
"Treat every child as an individual, learn everything you can about the child their likes, dislikes, what makes them feel happy and safe. Just you need to do your best to make them as happy and safe as you can." 
"The team at our foster care agency MASP has been vital. We really make the most of the agency team and lean on them for support. They support us to navigate the NDIS system and other supports available for the child. If we can't find the answer, our agency will find it for us." 
For Matt and Sarah, it's very much the little moments that are most rewarding and that help them know they are on the right track. 
"It's the little things that make fostering great – their laughs that crack you up, having a good chat on the couch and having a cuddle each night." 
Sarah and Matt encourage people from all different backgrounds to step in and think about becoming foster carers.  
"There are so many people out there with different skills and experiences that would make great foster carers for children with a disability. Sometimes it's the littlest things that make a huge difference. If you are thinking about fostering, just give it a go."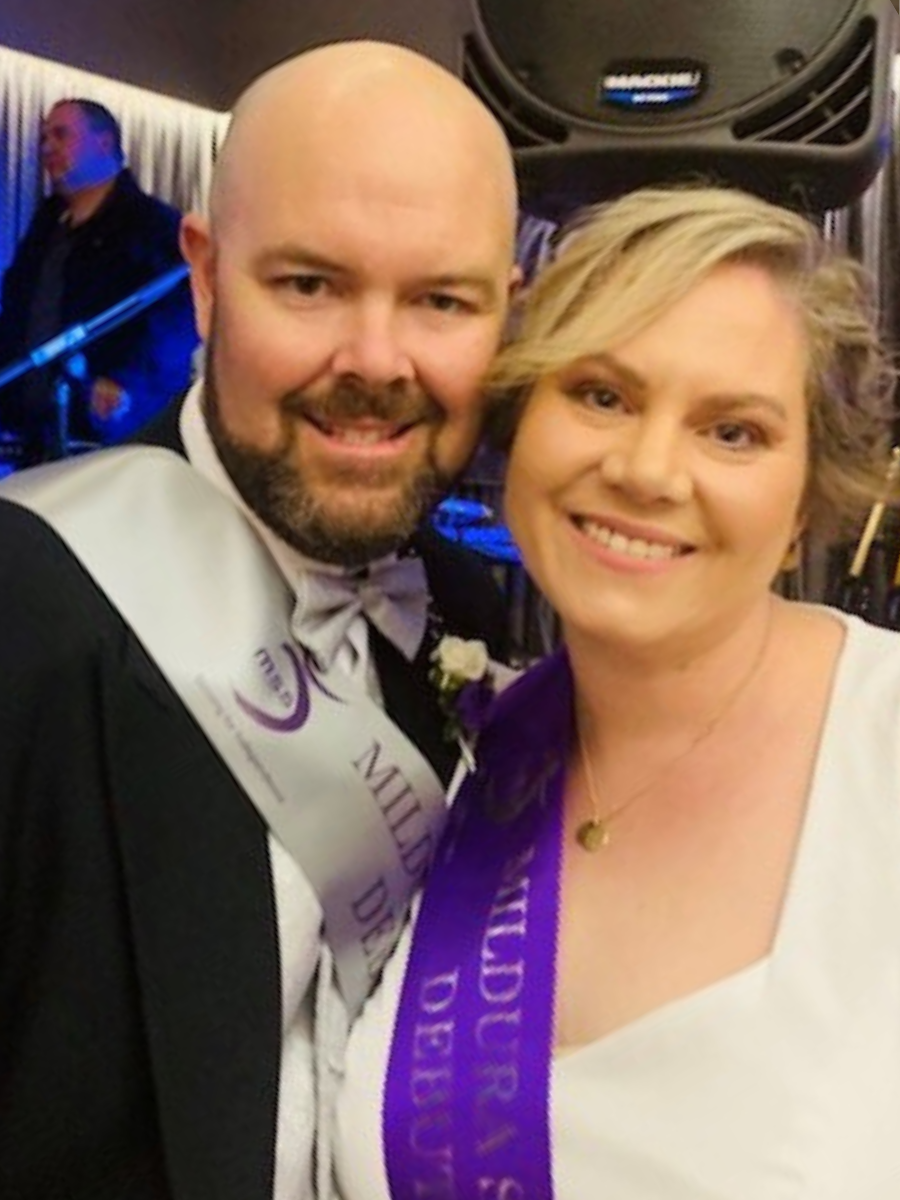 Matt and Sarah attending the Mildura Specialist School Debutante Ball to support students
---
All kinds of kids need all kinds of foster carers. If you are interested in becoming a foster carer in Victoria, give us a call on 1800 013 088 or enquire online.